ASPU and Erebuni Medical Academy sign MoC
15.05.2023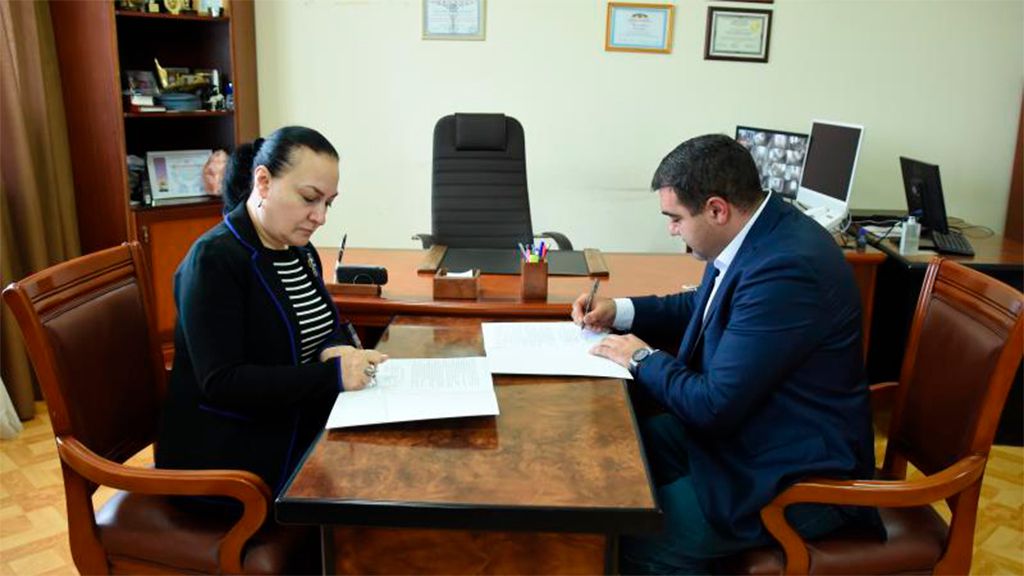 On March 31, a memorandum of cooperation (MoC) was signed between the Armenian State Pedagogical University and Erebuni Medical Academy. The document was signed by the rectors of the two educational institutions - Srbuhi Gevorgyan and Artur Ikilikyan, respectively.
The purpose of the MoC is to unite the efforts, resources and experience of the two educational institutions for implementing joint educational programs, publishing professional literature, methodological guidelines and scientific articles.
Within the framework of the MoC, the sides will also exchange program material, form joint working groups, discuss and solve issues of mutual interest. Also, joint scientific conferences, seminars, consultations, laboratory works and grant programs will be organized.
The MoC will enable graduates of Erebuni Medical Academy to carry out continuous education at ASPU and use its library. Likewise, ASPU students can conduct educational, production, pre-diploma and production practices at the medical academy.
While at Erebuni Medical Academy, the ASPU leadership got acquainted with the methodological and technical capabilities of the partner educational institution.
ASPU Rector Srbuhi Gevorgyan says the Pedagogical University has a number of specialties that will allow the sides to develop an active partnership, giving students an opportunity to continue or acquire a second specialty at the same time.
Professor Gevorgyan says the medical field is a wide field and includes the education system as well. They are ready to exchange best practices: ASPU's international connections, revised subject descriptions and the best specialists teaching at the university provide that opportunity.
Artur Ikilikyan, Rector of Erebuni Medical Academy, presented the specialties offered by the educational institution he heads and assured the ASPU rector that the 4-year-old academy has had many achievements since its establishment.
All modern conditions are created to organize the educational process properly. Besides, the educational institution wants to expand its activity.
He is happy to start cooperation with the Pedagogical University. Mr. Ikilikyan regrets to note that the conflict of interests in the Armenian educational system often does not allow creating active partnership ties. The sides agreed that Artur Ikilikyan will pay a mutual visit to ASPU. Srbuhi Gevorgyan is sure that ASPU's development vision and the aspiration to bring pedagogical education into line with modern requirements will be interesting for both sides. - See more at: https://aspu.am/en/content/aspu_and_erebuni_medical_academy_sign_moc/#sthash.ow4IDFD6.dpuf